Carol
"Two women from very different backgrounds find themselves in an unexpected love affair in 1950s New York. As conventional norms of the time challenge their undeniable attraction, an honest story emerges to reveal the resilience of the heart in the face of change. A young woman in her twenties, Therese is a clerk working in a Manhattan department store and dreaming of a more fulfilling life when she meets Carol, an alluring woman trapped in a loveless, convenient marriage."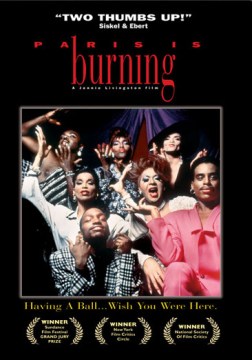 Paris is Burning
The "unblinking behind-the-scenes story of the fashion-obsessed New Yorkers who created 'voguing' and drag balls, and turned these raucous celebrations into a powerful expression of fierce personal pride."
The Watermelon Woman
"Cheryl, a young black woman in a video store, is making a documentary about an obscure black actress from the 1930's. When she discovers that the actress (known as "the Watermelon Woman") had a white lesbian lover, Cheryl just happens to fall in love with a very cute white woman herself!"
But I'm a Cheerleader
"Megan's super normal suburban existence is filled with friends, pom-poms and rah-rah enthusiasm until her parents suspect that she may be showing deviant tendencies."
Moonlight
"A young black man struggles to find his place in the world while growing up in a rough neighborhood of Miami."
Moonlight won Academy Awards for Best Picture, Best Supporting Actor, and Best Adapted Screenplay in 2017.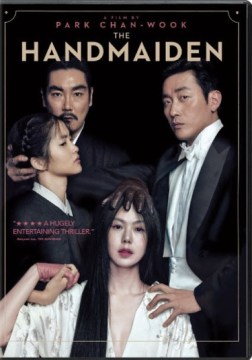 The Handmaiden
"In 1930s Korea during the Japanese occupation, a young Korean thief poses as a maid working for a Japanese heiress to help a swindler rob her of her fortune."
Milk
"Harvey Milk is a middle-aged New Yorker who, after moving to San Francisco, becomes a Gay Rights activist and city politician. On his third attempt, he is elected to San Francisco's Board of Supervisors in 1977, the first openly-gay man to be elected to public office in the United States. The following year, both he and the city's mayor, George Moscone, are shot to death by former city supervisor, Dan White, who blames his former colleagues for denying White's attempt to rescind his resignation from the board. Based on the true story of Harvey Milk."
Fun Home: original cast recording
Music by Jeanine Tesori ; book and lyrics by Lisa Kron ; based on the book by Alison Bechdel.
Beth Malone, Alexandra Socha, Sydney Lucas, Michael Cerveris, Judy Kuhn, with supporting singers; orchestra; Chris Fenwick, conductor/piano/keyboard.